Problem/Challenge

: one of my first assignments for CSIO was leading the redesign of its desktop website in 2012. This website was crawled by the Wayback Machine as far back as December, 1998, and its design looked like it hadn't been updated since then. A significant redesign was therefore required to modernize the website, especially since CSIO is a technology-centric organization.
Solution/Train of thought

: a content analysis & clean-up would be required, as a web stats report in Sept. 2012 showed 1,033 different pages across the site, many of them no longer necessary. As we wanted the new website launched by end of year, we did not have time to build a highly customized website. We therefore selected an all-in-one membership website vendor offering a CMS solution based on Joomla.
Process

: I conducted a content audit and built a content inventory in Excel to get a big picture view of the existing assets. After consulting with management, I sorted content that would be excluded in the redesign from content that would be reworked/carried over. I conducted phone interviews with users representing the main target groups of the website and developed personas from them. The personas allowed me to develop a strong sense of how to improve the information

architecture (IA) of the website to better meet user needs. Finally, after building out the new IA and content pages using the CMS, I conducted usability testing with representative users soon after launching the website to ensure user tasks could be accomplished quickly and easily. I made minor menu navigation adjustments and usability tweaks based on the test findings.
Results

: a steady increase in traffic and decrease in bounce rate after launching new site in Q4 2012: 600+% increase in sessions and users, 800+% increase in pageviews, 32% increase in pages viewed per session, 5% decrease in bounce rate compared to previous period. This website was redesigned again in Q4 2016, in favour of a responsive design.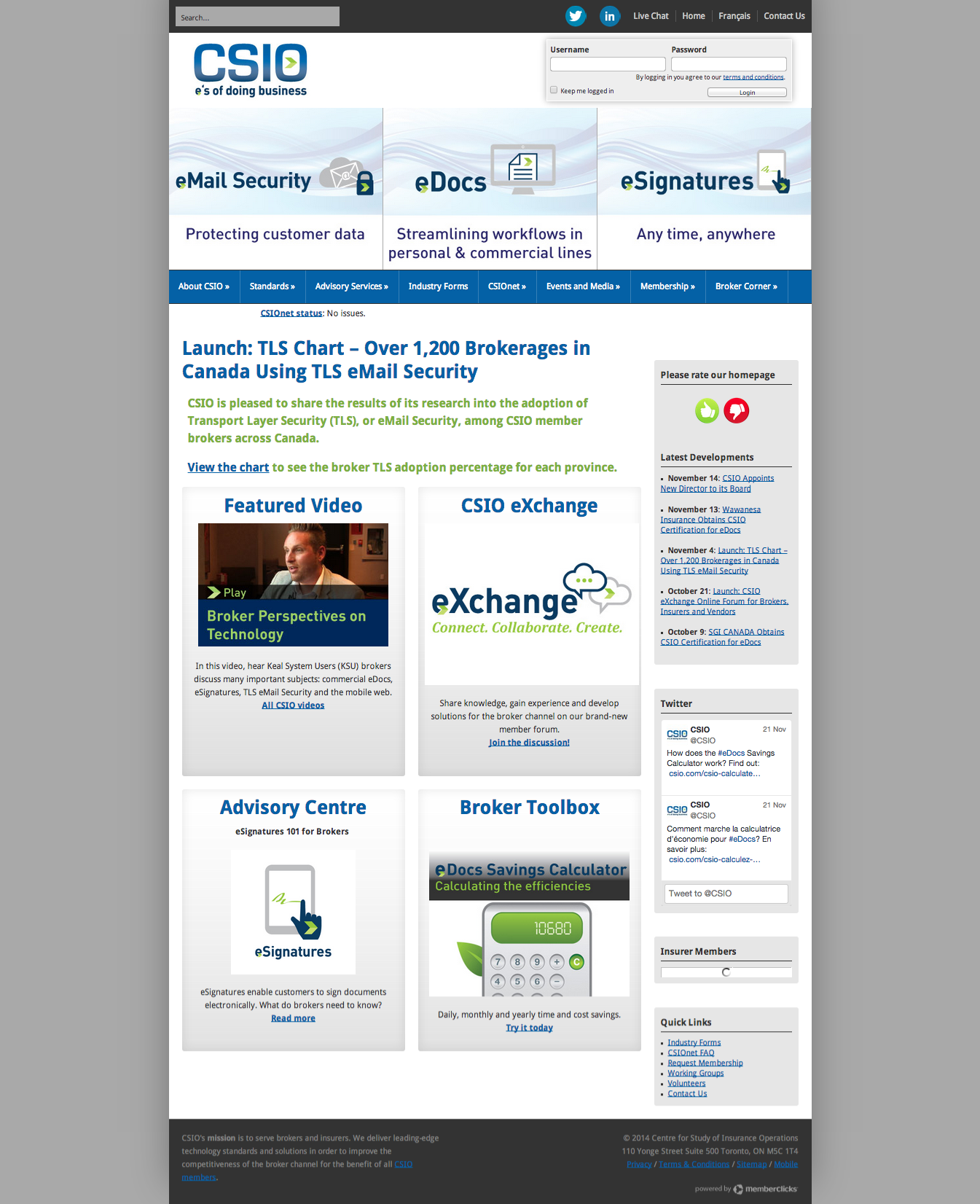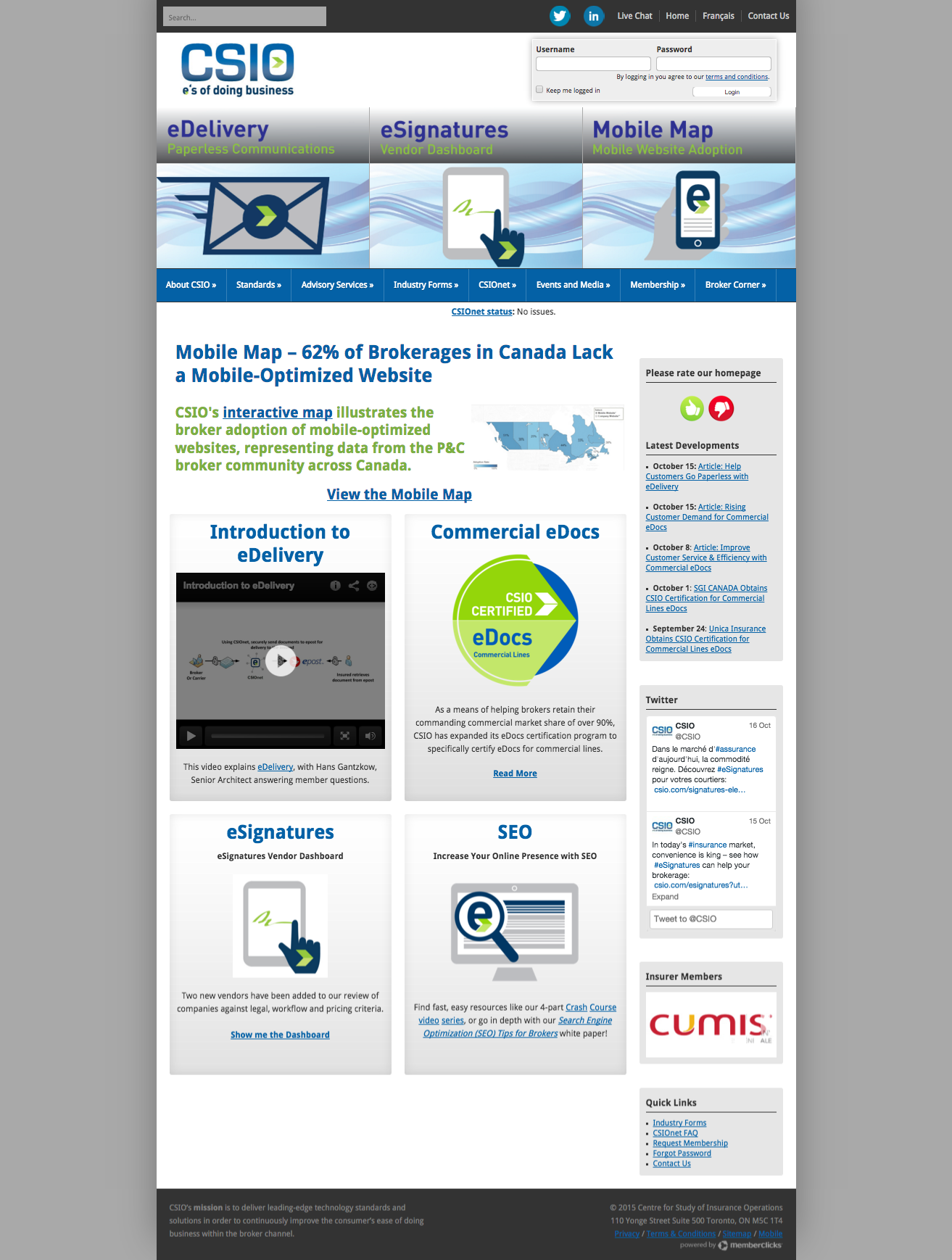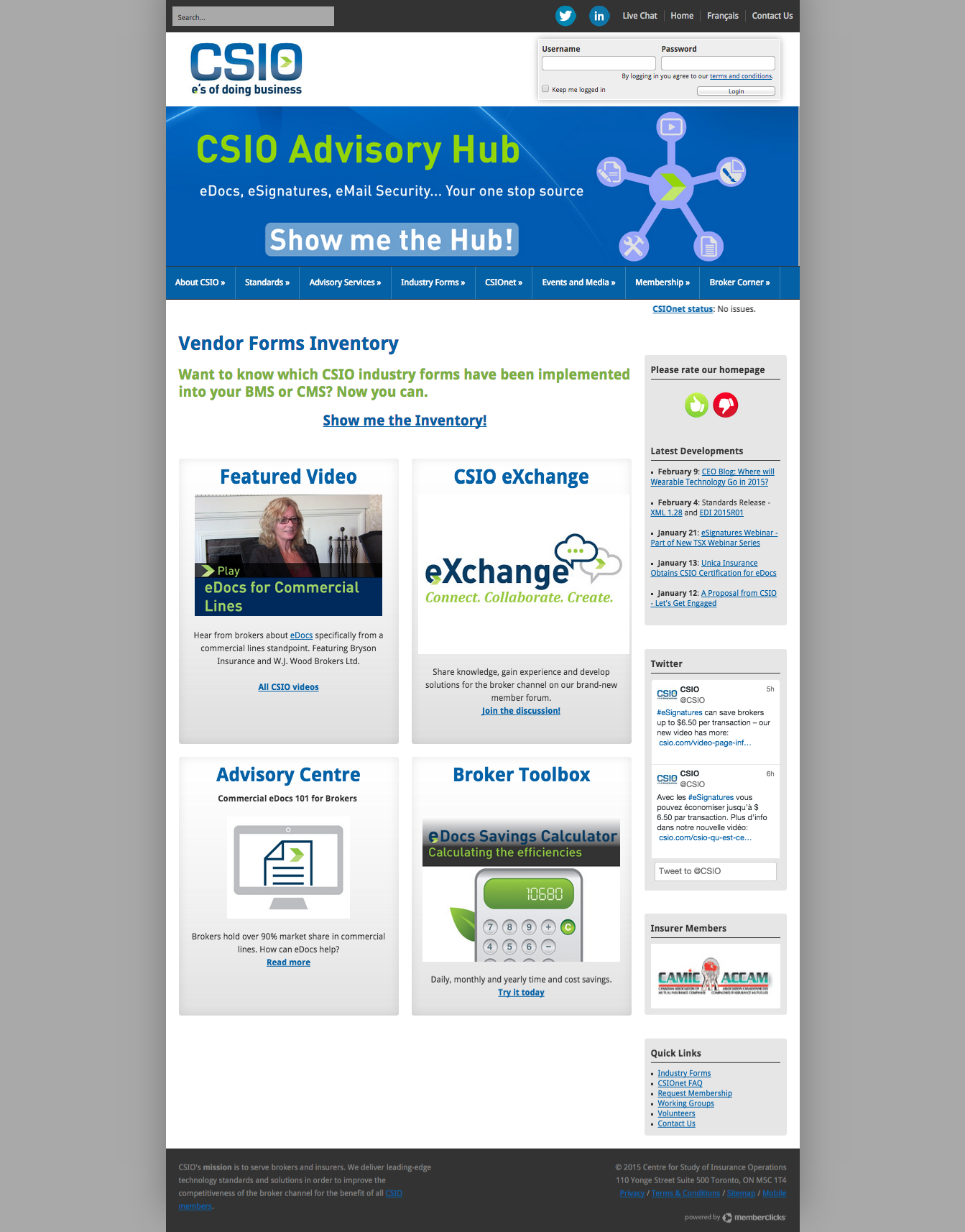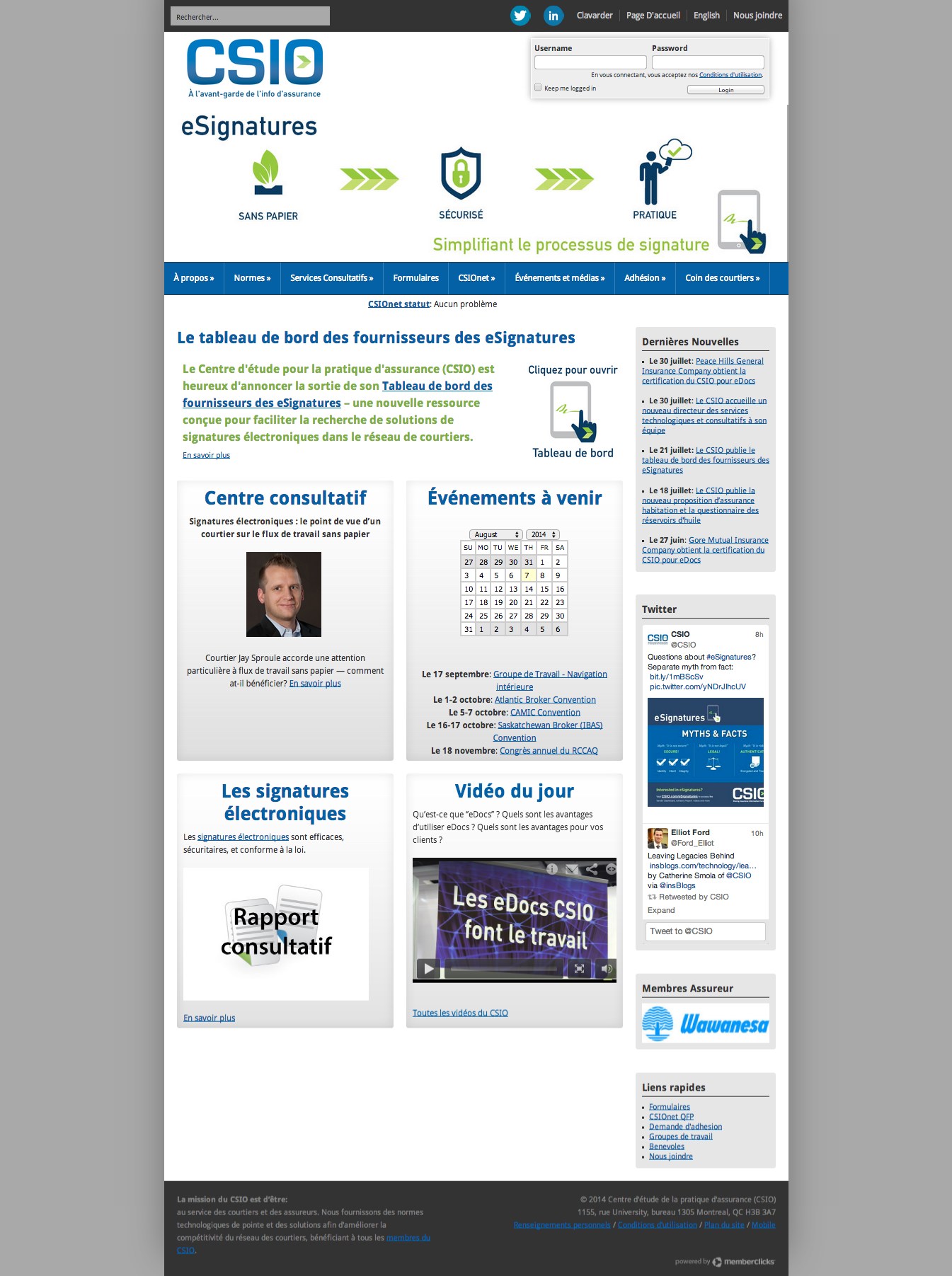 A/B Testing Campaign screenshots: tested multiple variations of the main banner ad design across the top of the CSIO.com homepage, with results below. The Variation 3 design was the clear winner in this campaign, with an 87% chance to beat Control. A/B testing on CSIO.com was done using the tool VWO (Visual Website Optimizer).